2015.5 -2016 Duramax Flo Pro 3" Downpipe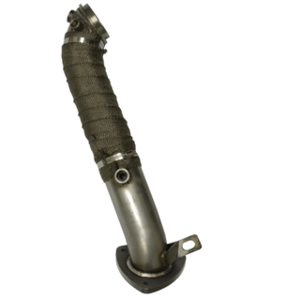 2015.5 -2016 Duramax Flo Pro 3" Downpipe
2015.5-2016 Duramax 3" Downpipe (FLO-10103)

Fits: 2015.5-2016 GM LML w/ 6.6L Duramax
The FLO-10103 by Flo-Pro is a replacement downpipe for your LML. The FLO-10103 removes your restrictive OEM downpipe and replaces it with a free-flowing high performance downpipe.
Specifications
3" Downpipe
Heat Wrapped
V-Band & 3-Bolt Flanges
Lowers EGTs
Note: Some older Duramax's use a clamp joint instead of the 3-bolt flange so please check your truck for proper fitment before ordering.
Part Number: FLO 10103