ARP Studs 1998.5-Newer 24V Cummins 625+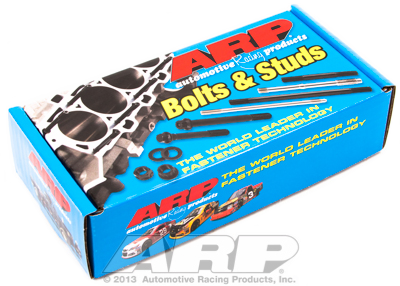 ARP Studs 1998.5-Newer 24V Cummins 625+
ARP Custom Age 625+ Head Stud Kit with lube for 1998.5-2011 24v Cummins
A must for HP applications and or high boost engines. ARP® has provided an extra measure of security in the form of extra-strong head studs manufactured from the firm's proprietary Custom Age 625+® material that has a minimum rating of 260,000 psi tensile strength. They are engineered to provide the clamping force required to keep cylinder heads from lifting due to exceptionally high combustion pressures.
To overcome head gasket failure in truck and RV diesel engines, ARP offers extra heavy-duty head studs for GM, Dodge, and Ford applications.
Ample clamping force prevents cylinder heads from lifting
Threads rolled after heat treatment for optimum fatigue strength
Centerless ground to assure perfect concentricity
Broached stud ends install & make cylinder head removal easier
Chrome moly steel 12-pt nuts & parallel-ground washers included.