ATS Diesel Aurora 4000 Turbo Kit LB7 2001-2004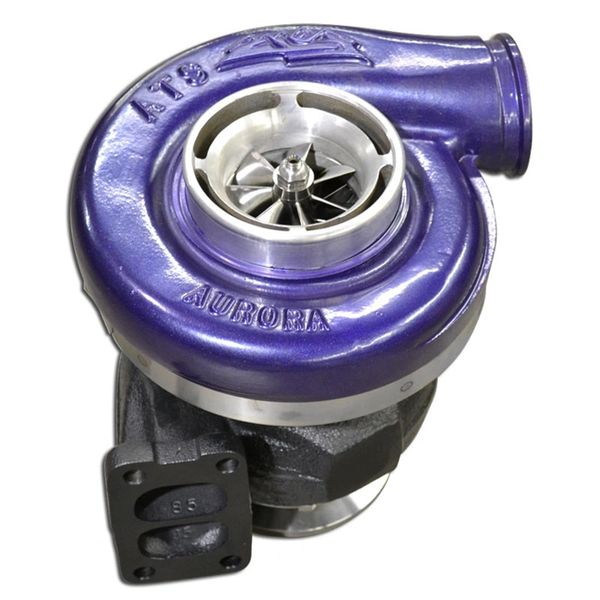 ATS Diesel Aurora 4000 Turbo Kit LB7 2001-2004
The ATS Aurora 4000 turbo system for the 2001-2004 GM Duramax is designed for street performance, daily driving and supporting up to 600 horsepower. The Aurora 4000 comes with a 64mm compressor wheel – featuring less rotational mass, which equals quick response off the line. The focus of this turbo is to provide quick spool, strong mid and top end power and the air flow required to support aftermarket fueling and tuning. The result is a system that will provide a wide powerband, while being responsive at sea level or higher elevations. Aftermarket fueling upgrades are not required for this turbo.
Included in the Aurora 4000 turbo kit is a 4" downpipe, pedestal, turbo, air intake system (AFE-equipped) and all necessary hardware, and oil supply/return fittings and tubes. The 4000 is equipped with journal bearings, a ported compressor housing to reduce turbo "bark" as well as heavy duty silicone boots.

The kit is designed as a bolt-on application. No cutting, welding or modification is required for installation.

The Aurora 4000 is a upgraded turbo charger that is great for added performance on your 01-04 GM 6.6L Duramax. The 64mm inducer on the turbo is a significant jump in performance over the stock charger. This turbo has the capability to reach 600hp with supporting fuel modifications and higher tuning levels. The increased air volume will utilize all fuel injected into the cylinder creating a more complete and efficient combustion event. This will result in lower EGTs, high horsepower capabilities, and a more efficient/powerful torque curve.

The advantage of the Aurora 4000:

Ability to support 600hp
More efficient and useful torque curve
Great all around performance
Designed for street/drag strip/sled pulling performance
Safe for stock motor and components with proper tuning
Lower EGTs under most applications
Reduces turbo "bark" due to ported compressor housing design
Great performance gains
Great spool time and low-end torque
150-200 degree drop in EGTs
1190cfm flow rate
Due to regulations from ATS, this kit cannot be shipped to the state of California. Please look through our product selection for alternatives from other manufacturers if you are in California. If you have any questions about alternatives, please give us a call or send us an e-mail.