FASS Fuel Particulate Filter (PF-3001)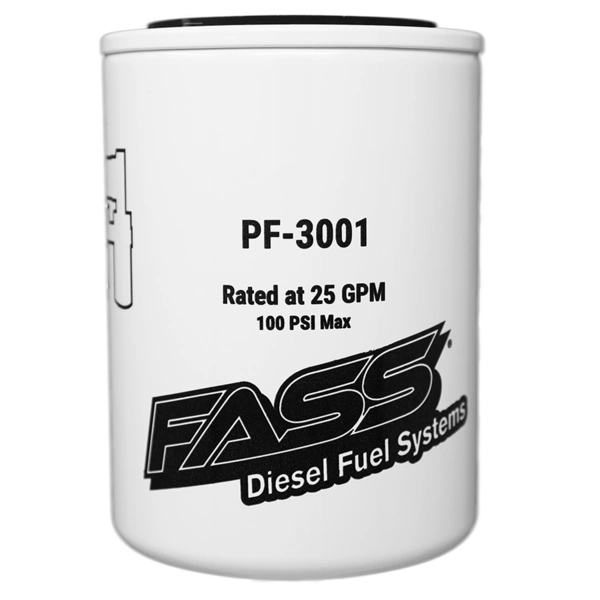 FASS Fuel Particulate Filter (PF-3001)
FASS Fuel Particulate Filter (PF-3001)
Fits: Fass Fuel Systems
The new PF-3001 Fass Fuel Systems Fuel Particulate filter is the new filter replacement for your FASS Titanium Series or Titanium Signature Series Fuel System. The PF-3001 is rated at 144 Microns and will drastically reduce cavitation, increase flow, and lower the sound output of the FASS pump. 
Features:
Replaces FF-3003
144 Micron Filter
Reduces Cavitation & Pump Noise
30,000 Mile Life Expectancy
For Titanium Series & Titanium Signature Series
Note: The New PF-1001 MUST be used with the XWS-3002, the new filters cannot be used with the old filters (FF-3003 or FS-1001).
Installation: When replacing the discontinued filters with the new set, the XWS-3002 will now be placed on the pressure side of the pump and the PF-3001 will be placed on the suction side!
Part Number: PF-3001