LMM DURAMAX TOWING COMPOUND KIT (2007.5-2010)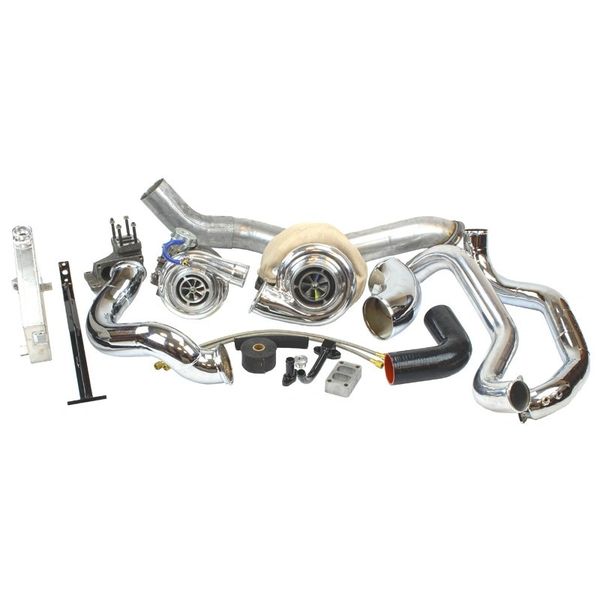 LMM DURAMAX TOWING COMPOUND KIT (2007.5-2010)
The Industrial Injection Towing Compound Turbo Kit is a fast spooling setup that increases horsepower and torque through the entire RPM range in your 2007.5-2010 LMM Duramax. We designed this kit to optimize the engine efficiency by increasing airflow to the engine to help reduce EGTs. This is a perfect kit for someone who tows heavy loads or wants a fun daily driver or weekend warrior. This is a complete kit that comes with everything needed for install.
Features:
- Towing Performance
- Fast Spooling
- Lower Exhaust Temps (EGTs)
- Silver Bullet Phatshaft Turbo (64/74/14)
- Borgwarner S475 Turbo (75/96/1.32)
- Mild Fueling Upgrades Recommended
- Complete Kit
- Capable of 700hp
NOTE: Other turbo configurations are available. Call for more information.