Manifold, Exhaust Pulse - 2003-2007 Dodge 5.9L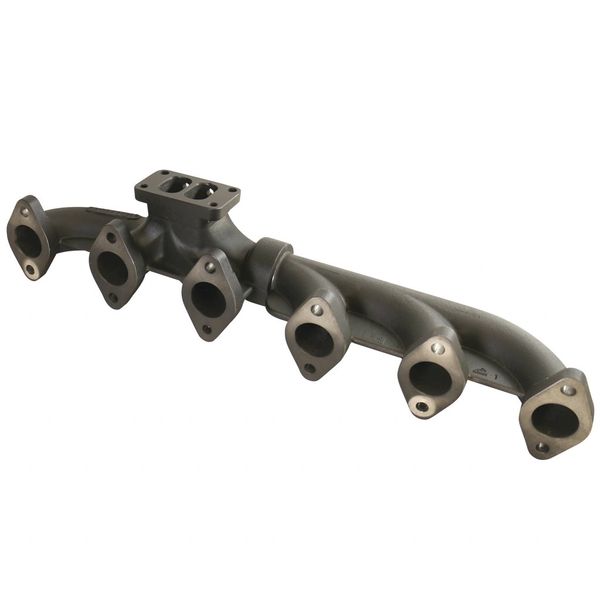 Manifold, Exhaust Pulse - 2003-2007 Dodge 5.9L
Stop exhaust manifold cracks in their tracks with BD's new Pulse exhaust manifold for the Dodge-Cummins. Cast from high silicon ductile iron, the Pulse features expansion joints that allow the manifold to expand and contract without cracking or exhaust leaks. As the name would imply, these manifolds are "pulse tuned" to assist in combustion chamber evacuation and increased exhaust flow.
The result is quicker turbo spool-up, reduced backpressure, increased power and better fuel economy. Some kits include stainless steel fasteners and washers to prevent lost or loose manifold bolts - gaskets are available separately.
Fully divided pulse manifold design
Pre-drilled for pyrometer probes
High-silicon ductile iron
Designed to withstand extreme temperatures and vibration
Great for stock and performance installations
Connection joints allows for expansion and contraction
Prevents cracking or exhaust leaks
Quicker turbo spool up
Reduced back-pressure
Increased power
Kit includes stainless steel hardware
Gaskets are available separately
Replaces Cummins # 3967995, 3943871 & 3943875
Warranty
Parts
The three piece pulse manifold for the Dodge Cummins application, with its pulse exhaust flow design, increases exhaust gas efficiency, helping to spool up the turbocharger sooner with less exhaust back-pressure. The pulse manifold design eliminates the problems that persist with the stock manifold in both 12 and 24 valve engines - the shrinking and breaking of the manifolds. The stock manifolds can shrink as much as 3/8". This can cause manifold-cracking, gasket problems, and exhaust flow problems created by exhaust port misalignment. In 12 valve engines, one sees sheared off manifold bolts, and this extreme shrinkage can sometimes break the ears off the head where the stock manifold is attached. The three-piece pulse manifold is cast of a much higher-grade material than the stock manifold, which will handle far more heat without being brittle. This three-piece pulse manifold comes with new socket head cap screws and washer.