Ready Lift 1999-2004 Ford 2.5" Leveling Kit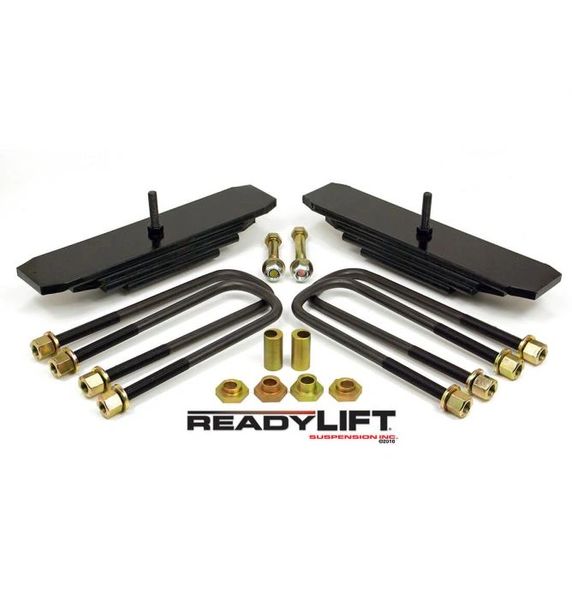 Ready Lift 1999-2004 Ford 2.5" Leveling Kit
2" Front Leveling Kit - Ford Super Duty 4WD 1999-2004
Fits: 
1999-2004 Ford F350/F450/F550 4WD w/ 7.3L & 6.0L Powerstroke
The 66-2085 by ReadyLift is the ultimate leveling kit for your 1999-2004 F-Series Superduty. This kit is perfect to gain some clearance on your workhorse, the mini leafpack installs under the OEM springs and raises the front end of your F-series for a level stance.
Features:
2" Lift
Allows you to clear 35" Tires
Front Leveling Kit
Will Never Fail
Tire Fitment:
35x12.50 for no rub on a 9" wide wheel with 0 offset
17" - 35X12.5R17
18" - 315/70R18
20" - 295/65R20 / 325/60R20
22" - 35X12.5R22
Includes: 2 inch lift leaf spring mini-pack leveling kit with alignment bushing kit.
Installation Instructions
Part Number: 66-2085