SCT X4 Performance Programmer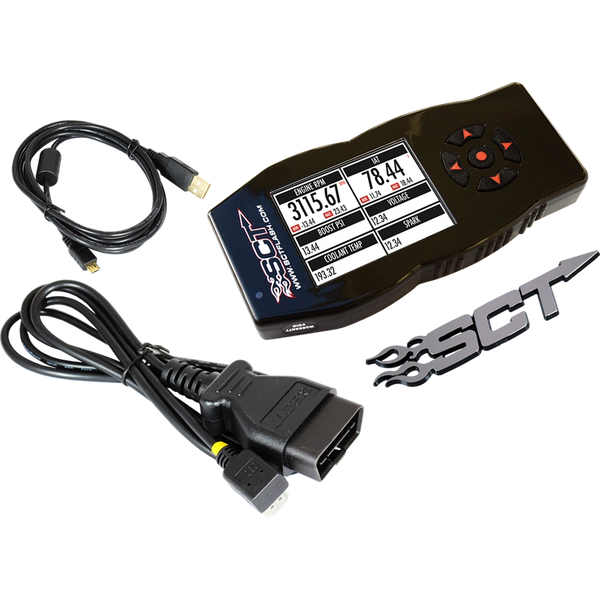 SCT X4 Performance Programmer
Note: For 6.4L and 6.7L Engines 2008- Current. This programmer MUST have custom tunes installed prior to flashing your truck!!!  This option is available for purchase via e-mail or in house.
The X4 Power Flash arrives Pre-Loaded with DYNO Proven tune files that INCREASE HORSEPOWER and TORQUE! Programming your vehicle with one of SCT's pre-loaded performance or fuel economy tune files is as easy as 1-2-3. Simply plug the OBDII connector into your vehicle's OBDII port, select the pre-loaded tune file using the simple to navigate menu and within minutes the X4 programs your vehicle.
With a HUGE Backlit display, the SCT X4 Power Flash makes it EASY to read the Real Time Vehicle Data, view popular sensor data such as EGT, Air / Fuel Ratio or any other 0-5 Volt source!                     
Stores up to 10 custom tune files created by your local SCT Custom Tuning Dealer.